Posted on December 1, 2020 by Monica Valentinelli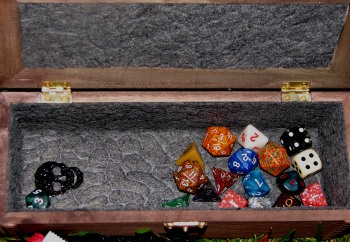 Did you know the elements of campaign planning are rooted in narrative design? In this workshop, gaming veteran Monica Valentinelli introduces her "Spiderweb Method" for campaign planning and walks you through how to use it for longer story arcs. Also included is a list of tips and tricks to help manage your players to avoid railroading, give them what they want, but keep your story on track. This workshop is appropriate for first-time or veteran GMs. Fans of Monica's work will be familiar with the concept introduced in the Kobold Guide to Game Mastering.
Classes through the Rambo Academy for Wayward Writers are taught online and require a reliable Internet connection, although in the past participants have logged on from coffee shops, cafes, and even an airplane; a webcam is suggested but not required.
Date: Next class date is Saturday, December 12, 2020, 9:30-11:30 AM Pacific Time.
Cost: $99 ($79 for returning students and Patreon supporters, which includes classes/workshops with the Cat Rambo Academy in other venues, such as conference or convention workshops and mentoring sessions).
To sign up for this class, visit: Planning Your Tabletop RPG Campaign with Monica Valentinelli. Your email will be sent to the class administrator, Cat Rambo.


Tags | dm, gamemaster, onlineclass, ttrpgs