Posted on August 21, 2009 by Matt-M-McElroy
GenCon Indy has wrapped up for another year and I'm making an attempt to get back into the work groove this week, which honestly isn't easy this time around. I had a a great time at the convention, even though I over scheduled myself more than once. Several productive meetings and some good conversations later I'm already looking forward to next year.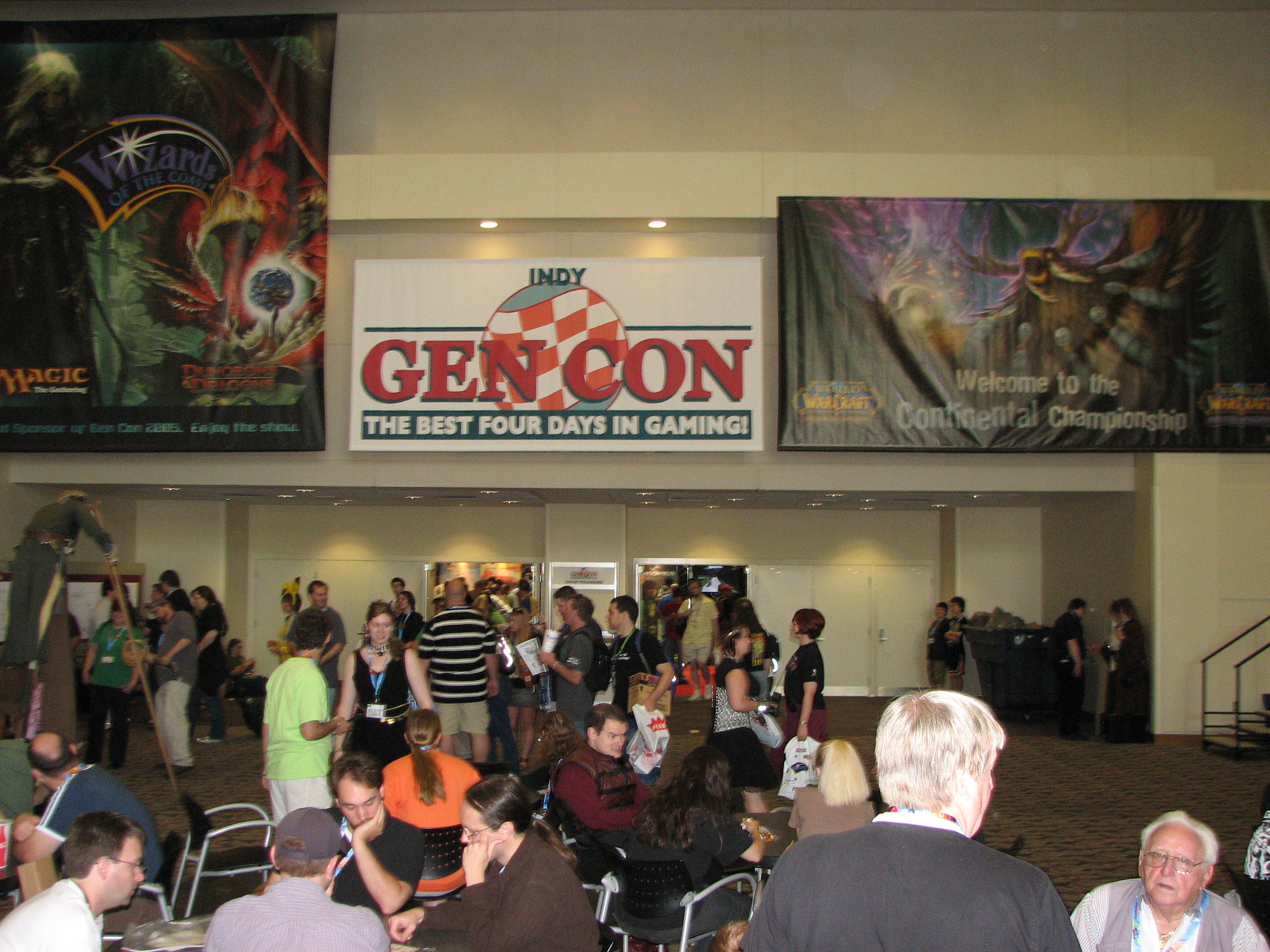 Enough about that. A few highlights from the show. One of my first stops was the Pelgrane Press booth to check out the new Gumshoe books. The Esoterror Fact Book and Arkham Detective Tales are the only two I've managed to dig into at all so far, but Arcane Majicks and Hard Helix both look very cool as well.
White Wolf had all kinds of cool stuff going on. The demos for EVE: Conquests were very popular. I snagged both Geist: the Sin-Eaters and Night Horrors: Wolfsbane (I posted a little something about Geist before the convention).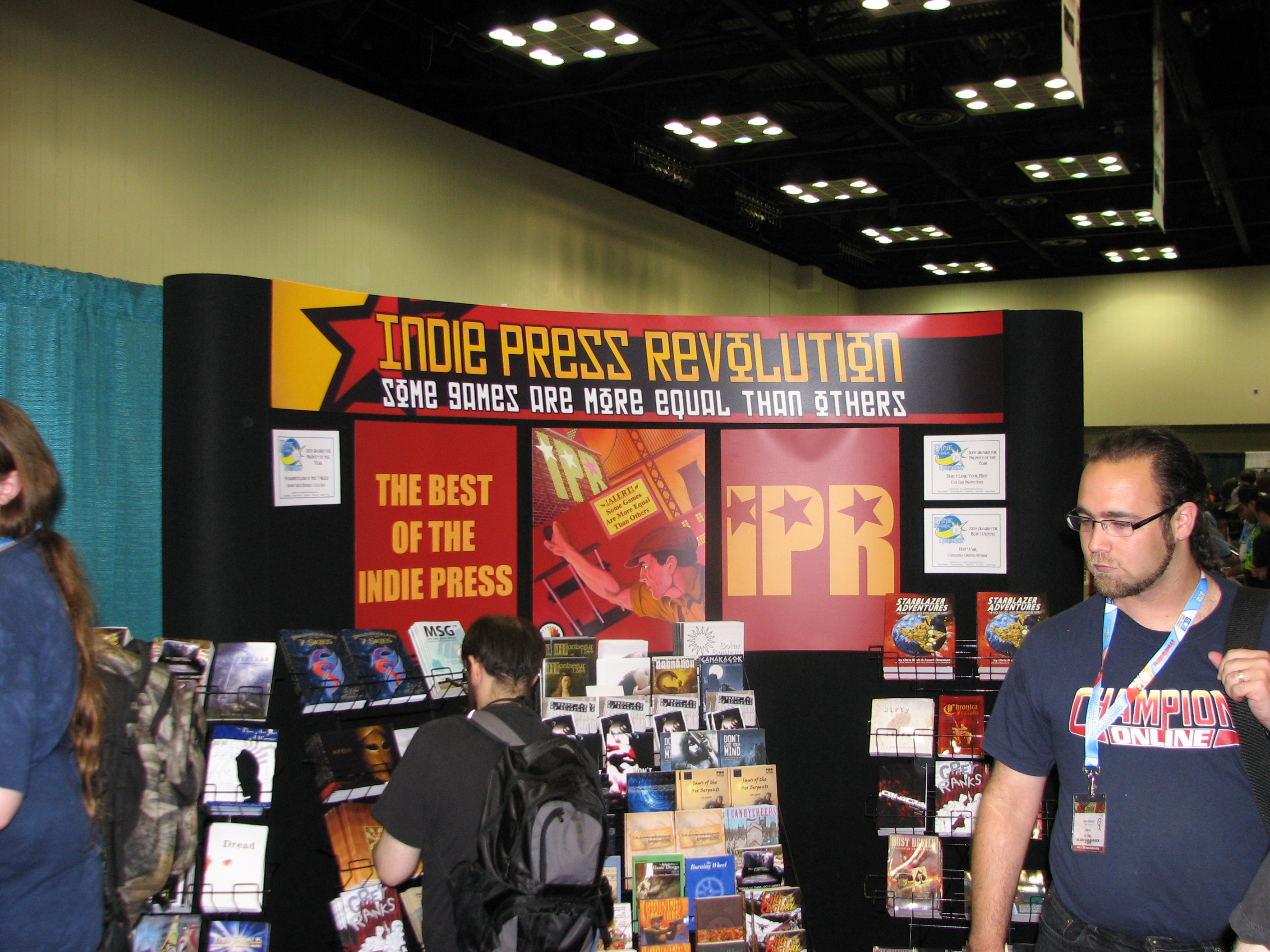 Over at the Indie Press Revolution booth demos of Misery Bubblegum, Ganagagok and A Penny For My Thoughts kept those titles moving quite well. Other popular titles included Chronica Feudalis, The Second Year of our Reign and Zombie Cinema. However, nothing quite sold like the Mouse Guard RPG. Working a shift each day at the IPR booth was a great experience and gave me a chance to touch base with a lot of really cool folks (not to mention check out a ton of great games).
Although I did not get one of the rare copies of Eclipse Phase from the Catalyst Game Labs booth it was getting a lot of good buzz. They also had plenty of demos going on, including Shadowrun and a series of new family games.
Monica managed to scoop up a copy of John Wick's Shotgun Diaries for me. These apparently sold out really quickly, so I'm one of the lucky few.
One of my favorite parts of GenCon is the Author's Alley and Art Show. They don't get nearly the attention they deserve and always have some great stuff that worth checking out. Some of the author signings are great ways to get to know some creative folks in the fantasy genre. There is always an amazing selection of art to see as well (including sculpture and crafts in addition to the prints and posters).
I'm leaving out much of the show and could go on for pages about all of the great people I talked to, cool games I picked up and fine food I consumed (this was the first year I ate at The Ram). However, I've got reviews to write, games to play and books to write.
How was your GenCon?
Tags | gencon