Posted on November 9, 2021 by Billzilla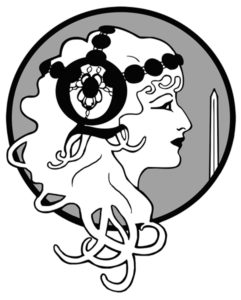 Queen of Swords Press has been publishing outstanding fiction for a number of years now. Featuring an emphasis on stories with LGBTQ representation, they are creating a space for themselves in the publishing world by bringing great stories to the world. I asked Queen of Swords chief Catherine Lundoff – herself a successful author and editor – a few questions about Queen of Swords and how they came to be.
What prompted you to start Queen of Swords Press?
A combination of some not great experiences with other publishers and a driving ambition to see if I'd be good at it — not unlike what motivated me to start writing fiction to begin with. I believe my exact phrase when I came up with the idea for the press and started planning was, "I cannot be more dysfunctional than some of the people that I've been dealing with." I think that I have so far been proven correct on this.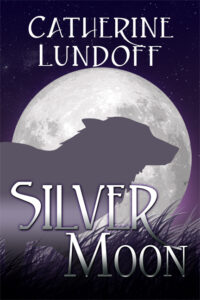 What is QoS's most popular title so far?
Most popular in terms of both sales and longevity: Silver Moon. Even granted that it was a new edition of my first novel, it's our best seller. In fact, it just got picked up by a new small distributor in the U.K. and it will be getting a new German edition next year which will be released by Ylva Publishing. People still tell me that it was their coming out novel, which is just the most amazing thing to hear. The Voyages of Cinrak the Dapper by A.J. Fitzwater and Foxhunt by Rem Wigmore have some serious buzz right now though, so they might catch up soon.
Is there a specific genre QoS specializes in?
Two years ago, I would have said that we leaned more fantasy and horror than SF, but now I'm putting out our second SF title in a row (Obviously, Aliens by Jennie Goloboy). Since I do most of the marketing, we pick "books Catherine likes to read and can sell," but I'm discovering that my taste is more eclectic than I realized. Our current readership is generally looking for well written and memorable LGBTQ+ protagonists, much like I do myself, so that's always a good starting point. In general, I would say that we publish solarpunk, steampunk, character-driven science fiction, unusual fantasy and Gothic horror. But there's always something new under the sun that I may not have seen yet and might promptly fall in love with.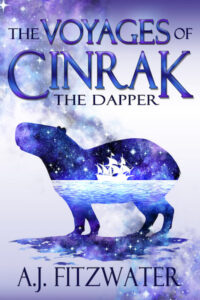 How many copies of a book do you need to sell to consider that book a success?
How many copies of a book do you need to sell to consider that book a success? I think there are a number of ways to consider a book successful. Sales are certainly very important, but I wouldn't say they were the only thing that I consider. So, for instance, Silver Moon sells the most copies and has become something of a cult favorite, but The Voyages of Cinrak the Dapper by A.J. Fitzwater is our first book to win an award (2021 Sir Julius Vogel for Best Collection). Alex Acks' books are very popular with steampunk and alternate history fans and Rem Wigmore's Foxhunt looks like it might turn out to be one of our biggest longterm successes on multiple levels. For me, a book's success is measured by it finding its people as much as it is by sales figures or other kinds of acclaim. That said, our average title needs to sell 100-200 copies to cover the cost of production, which is a handy metric to have.
What is your biggest challenge as a small publisher?
Time and money and the way that they impact planning. We are financed by a combination of my day job earnings, our book sales and our Patreon. Since the latter two just about cover costs and help us grow a bit, but are not enough to support me and my family, I need to keep working until they do. So, between writing and teaching and working and publishing and promotional events, life is very…full.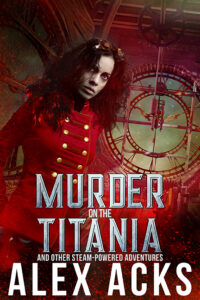 Do you have a dream author/group of authors you want to publish?
I mean, kind of, but not really? There are certainly authors I hope to work with some day but we're still a pretty small operation and most authors are, understandably, going to be chasing bigger opportunities. What I'm looking to do in the here and now is to build up a press that's appealing to authors telling the kind of stories that I want to read because if they do well and are happy, they tell other authors. And we go from there!
If you're interested in learning more and keeping up with current projects, we have a monthly newsletter that you can sign up for on our website. We're also on most major forms of social media (I haven't mastered TikTok yet) as @qospress.
Our thanks to Catherine Lundoff for taking time out of her busy schedule to chat with us.
Queen of Swords books are available from the Queen of Swords website: QueenofSwordsPress.com and DriveThruFiction.com.
Tags | dark-fantasy, small-press