Posted on January 18, 2010 by Flames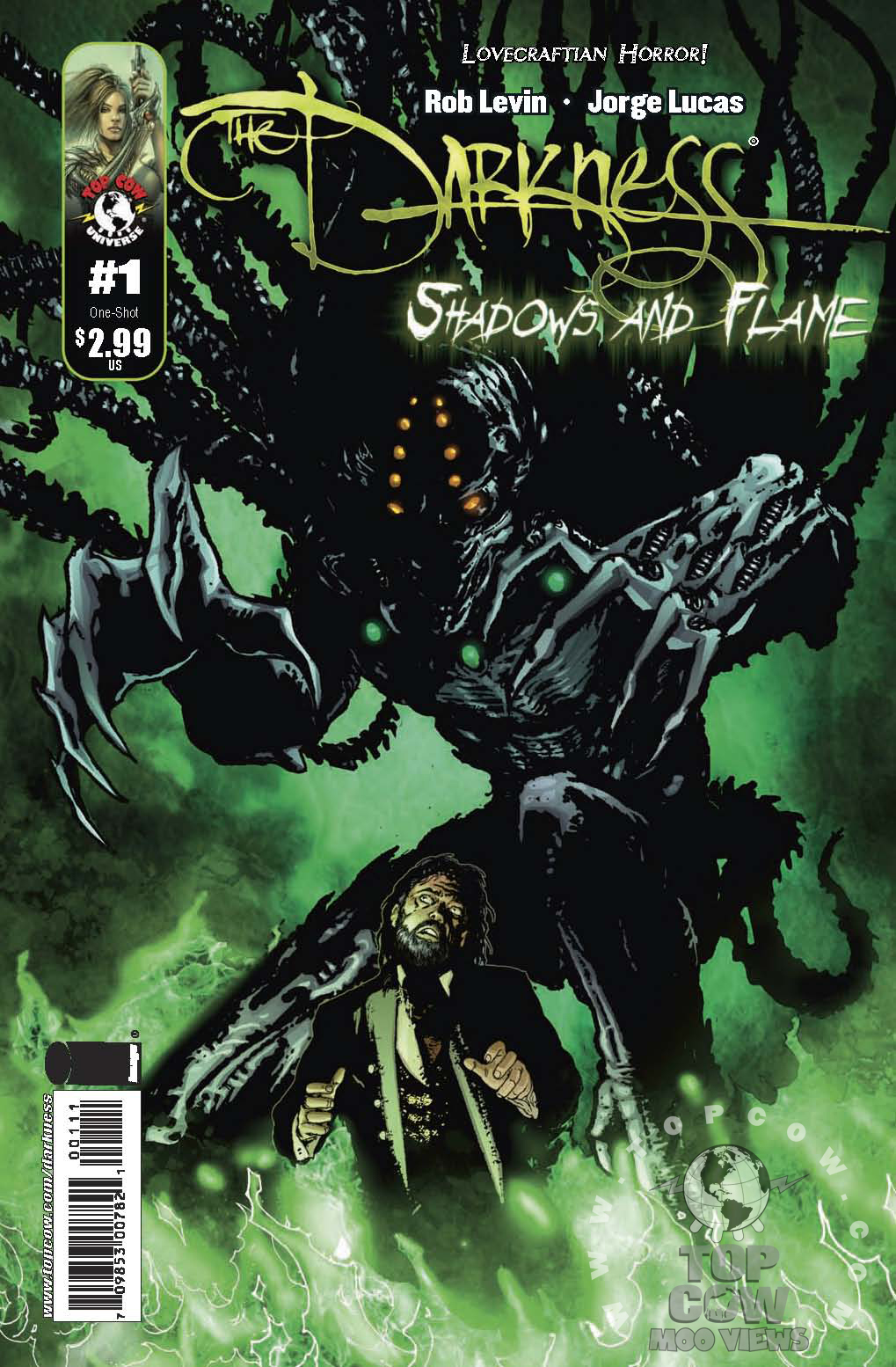 A Tale of The Darkness!
Go back to the turn of the 20th Century and read a tale of lost love, the depravity of man and powers beyond our understanding in the tradition of H.P. Lovecraft!
Salvador Gomes is a broken man. He has lost his beautiful wife and young daughter in a fire and now spends restless days and sleepless nights looking for solace. In desperation, he makes a bargain with "The Shadow God," but every bargain has its price…
Flames Rising is pleased to offer our readers a five page preview of The Darkness: Shadows & Flame one-shot, which will arrive in stores this Wednesday, January 20.
[...more]