Posted on October 10, 2010 by Flames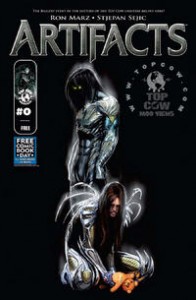 Have you been following our Top Cow comic reviews, interviews and previews here on FlamesRising.com? Our staff reviewers have been impressed with Top Cow Productions, Inc. and their ability to produce quality comics like WITCHBLADE and WANTED, because they are filled with great stories and impressive artwork. Their horror comics include THE DARKNESS and a new comic dubbed BERSERKER, which crosses Norse mythology with violent fighting and heroic action.
From now through the end of October, save twenty percent off your purchase of Top Cow digital comics!
[...more]