Posted on November 27, 2009 by Flames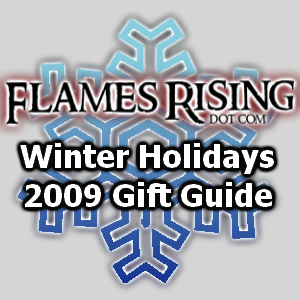 It may be the day after Thanksgiving here in the U.S., but to many folk it's also called Black Friday, the biggest shopping day of the year.
Whether you're planning on shopping today or online later, we've asked some of our FlamesRising staff to write up some gift ideas for you in our Winter Holidays 2009 Gift Guide.
Throughout the day today, we're going to offer you some horror movie, tabletop and video game and horror novel recommendations for you to read through.
We hope that FlamesRising.com will help you find "the" perfect gift for the horror fan in your life. Watch for more periodic updates as we cover special winter holiday offers and provide you with a few unusual gift ideas.
[...more]