Posted on December 23, 2022 by Flames
WarGameVault, a part of DriveThruRPG's network of online shops that focuses on war gaming, miniatures, and related content just launched their annual Winter Offensive Sale. There are more than 12,000 digital titles 25% Off for a limited time.
While many of those are focused on military skirmish style play, such as WWII and Civil War battle scenarios, there are also a number of excellent Horror and Dark Fantasy games. We've made a short list of a few of our favorites here at Flames Rising!
Check them out and let us know what your favorite miniatures games are!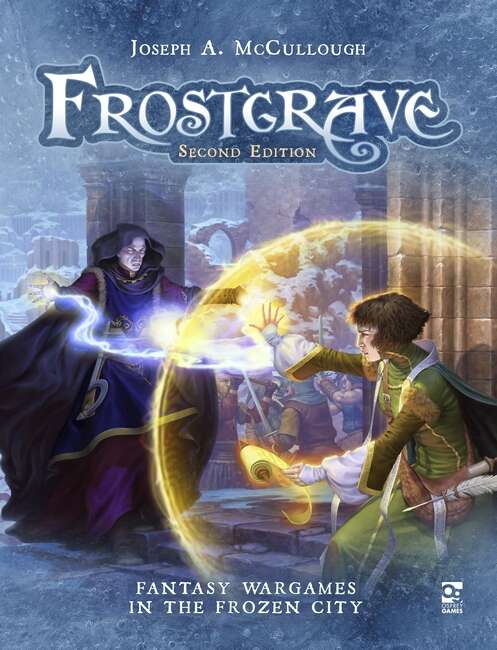 Frostgrave: Second Edition from Osprey Publishing – A revised and expanded edition of the multi-award-winning fantasy wargame, featuring updated rules, new spells and scenarios to challenge adventurers in the Frozen City. Be warned – it is a deadly place, filled with rival wizards, wandering monsters, animated constructs, and demonic entities. Do you dare enter the Frozen City one more time?
Malifaux Core Rulebook from Wyrd Miniatures – Based in an alternate Earth, Malifaux uses gothic, steampunk, victorian horror with a dose of the wild west to inject fun and depth into the magical lawlessness of a world rife with monsters, necropunks, man-machine hybrids, gunslingers, and power-hungry politicos. Actively using character driven stories to define the world of Malifaux, seek your fortune in this fast paced and brutal 32mm tabletop miniature skirmish game. Assemble your crew and stake your claim!
Horizon Wars: Zero Dark from Precinct Omega Publishing – No weapons tables. No faction limitations. Build your heroes from scratch and equip them to suit your play-style and existing miniatures collection. Take on the unpredictable and dangerous Red Force. And test your mettle as your team explores the mysteries of the Fallen Earth in the pursuit of lost secrets in Operation Gemini.
Dracula's America: Shadows of the West from Osprey Publishing – A skirmish game of gothic horror set in an alternate Old West. Secret wars rage across the country – from bustling boom-towns to the most remote wilderness – as cults and secret societies fight for power and survival. Players will throw their support behind one of these factions, and will lead a Posse in fast-paced, cinematic battles for dominance and survival.
Five Leagues from the Borderlands from Modiphius – A solo adventure wargame where you take the role of a warband of heroes and adventurers and explore a grim fantasy world full of monsters, enemies, creeping malice and exciting quests. The whole campaign is generated procedurally with each battle created from over 100 different enemy types, 17 unique foes and 6 scenario types that can play out in a wide number of ways.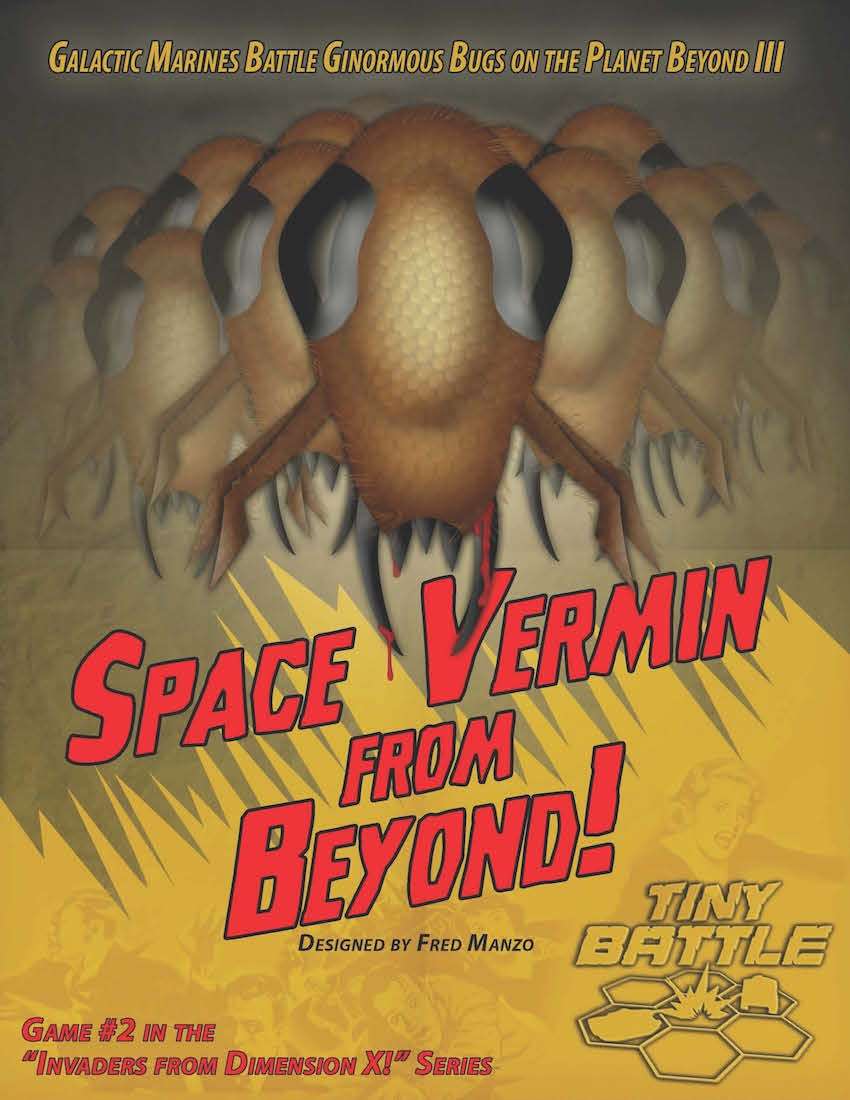 Space Vermin From Beyond! from Tiny Battle Publishing – A solitaire game depicting the battles between the crack 124th Galactic Marine Raider Battalion and a swarm of alien parasites called Vermites. Space Vermin From Beyond! takes place on Beyond III, a planet known for its frogs, bogs and fogs.
Chaos in Carpathia from Four-Color Studios – Chaos in Carpathia combines fast-paced, skirmish-level miniature-battle action with a detailed campaign system. The game is designed to simulate clashes between men and monsters in the Victorian era. Following in the tradition of classic tales like Dracula, the Werewolf, and Frankenstein, CIC allows players to fight epic battles pitting heroes against villains.
Ragnarok: Age of Wolves from Skirmisher Publishing – A skirmish-level game for novice and experienced tabletop players alike that emulates the desperate small-scale actions that might result during the unending winter that is the first stage of the Viking Apocalypse.
Dragonborne from Placeholder Productions – A a solitaire fantasy wargame played with a narrative campaign. The player assumes the role of the titular Dragonborne: a person who is psychically bonded to an ancient biological war machine known as a Dragon. Together, the Dragon and rider confront a series of enemies human, mechanical and monstrous in tactical battles of resource and position management on their journey to fulfil their destiny.
Demonworld Rulebook: Fantasy Battles in Miniature from FASA – The age of darkness has begun. The dreadful demon hordes of the Icelords of Isthak, Clanngett's Orcs, and the barbarian war clans of Thain are assaulting the Empire. Will heroic Knights of the Order and Noble Imperial troops emerge victorious, or will the creatures of the Dark Forces triumph? Demonworld is a game of fantasy battles with miniatures.
Do you need new maps to play your tabletop and miniatures games? You are in luck, Heroic Maps and Loke Battlemats both have a number of discounted maps that are excellent for virtual tabletop or printing out for your in person games!
Looking for a few extra printable minis? Be sure to take a look at Okumarts Games and Trashmob Minis for a wide selection of heroes, monsters, mooks, and more!

Tags | dark-fantasy, minis, wargame