Posted on July 26, 2023 by Flames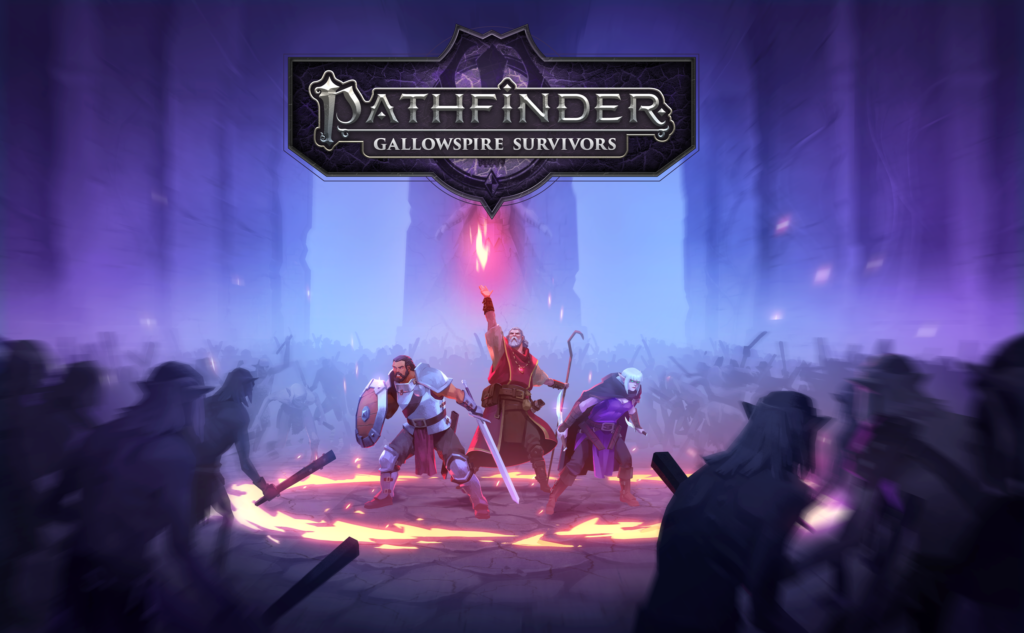 BKOM Studios and Paizo are excited to announce Pathfinder: Gallowspire Survivors, a roguelite bullet hell survivor game arriving on PC later this year.
Players battle through Gallowspire, the legendary Pathfinder setting, as one of three heroes — and alongside an ally of their choosing — until they face the immortal villain who awaits within. To get there, they must slay hordes of enemies, collect and upgrade an arsenal of powerful spells and weapons, and overcome deadly bosses — while growing stronger with each attempt.
Gallowspire is a legendary tower of darkness in Pathfinder's world of Golarion. Here, the lich-emperor Tar-Baphon, one of Pathfinder's most ancient and powerful villains, remains sealed away while plotting his dark return. But as the wards that contain him begin to fail, three fearless heroes will rise to the occasion, tasked with venturing into Gallowspire's depths to defeat Tar-Baphon and repair the wards that seal him away.
Reaching Tar-Baphon is no simple task: An endless horde of undead and fiends stand between the hero and their goal — with a diverse array of powers which will challenge the player's tactics at every turn.
But one victory will not be enough to seal away Tar-Baphon forever: The heroes must face him many times to forestall his return for as long as possible. And when the heroes fall, they rise again, ever stronger… to face Gallowspire's hordes once more, for as long as it takes.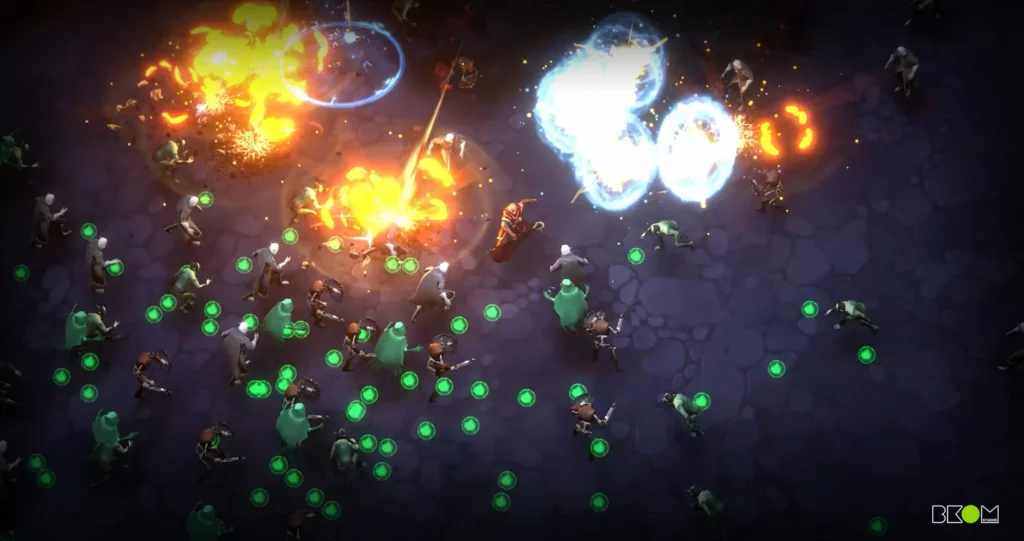 PC Game Features:
• Choose your class: the Fighter, Wizard, or Rogue — each featuring unique talents, powers, and playstyles.
• Select a second hero to fight alongside you as a companion character.
• Run the gauntlet of Gallowspire! Overcome all four sections and their bosses to mark a successful run.
• Defeat enemies and collect their essence to obtain and upgrade your powers during the run.
• Earn experience to level up your heroes, and spend talent points to permanently enhance and customize their powers.
• Collect and spend treasure to unlock permanent upgrades for all your heroes.
• Complete quests, defeat bosses, and battle the Whispering Tyrant himself.
• Customize your challenge level across 5 tiers of difficulty. The quest to contain Tar-Baphon is endless!
Pathfinder: Gallowspire Survivors is now available to add to your Wishlist on Steam. Keep up to date with all the information by liking Gallowspire Survivors on Facebook, following BKOM Studios on Twitter, joining the official Discord server, and visiting BKOM Studios Official Website.

Tags | paizo, pathfinder, pc game, undead