Posted on July 21, 2011 by Flames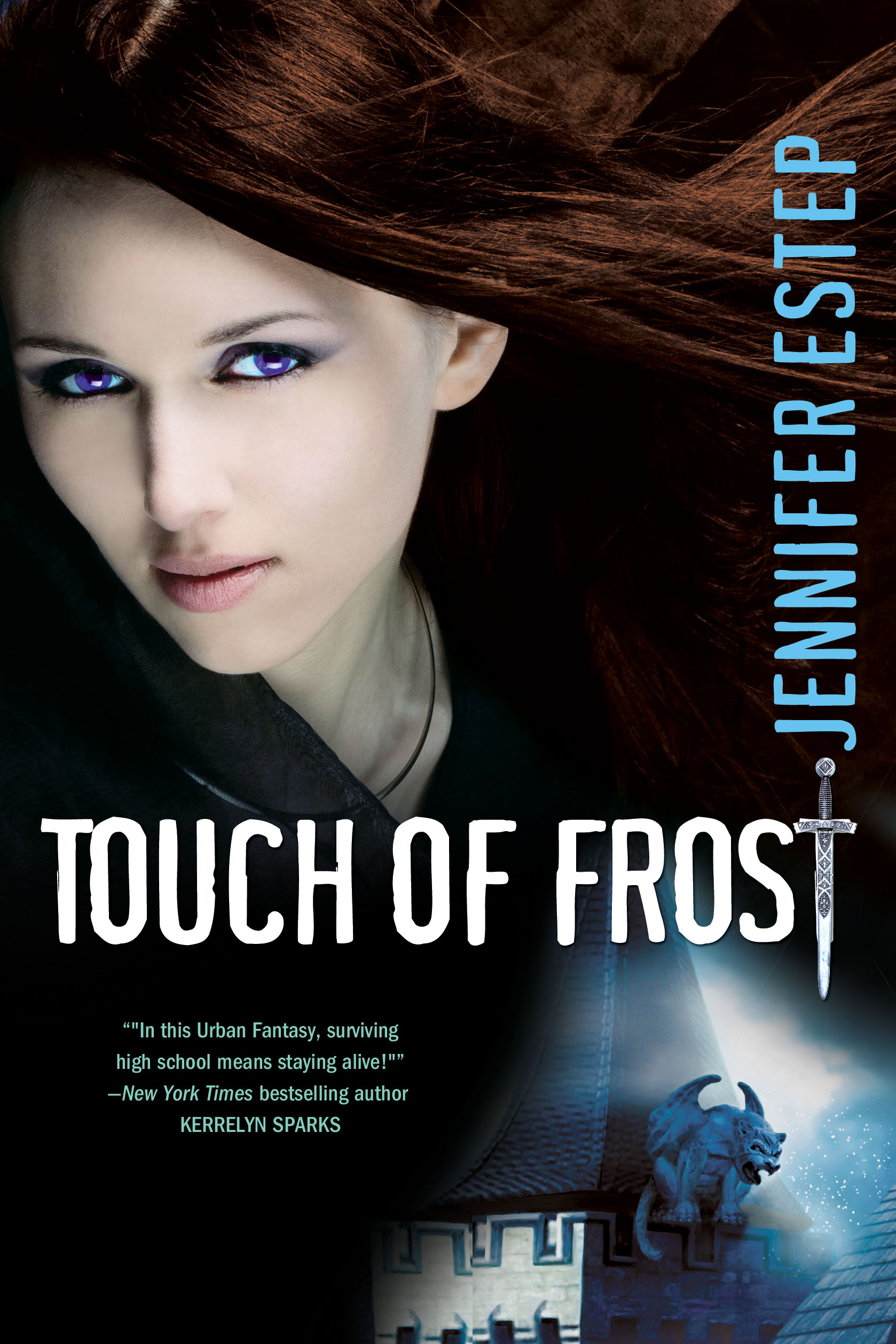 Our design series continues with a new post from Jennifer Estep. Jennifer is the author of the Mythos Academy series (check out Alana's recent review of Touch of Frost).
Greetings and salutations! First of all, I want to thank the folks at Flames Rising for having me on the blog today. Thanks so much, guys!
Today I was asked to talk a little about the creative process behind Touch of Frost and the rest of my Mythos Academy young adult series. The series focuses on Gwen Frost, a 17-year-old Gypsy girl who has the gift of psychometry, or the ability to know an object's history just by touching it. After a serious freak-out with her magic, Gwen is shipped off to Mythos Academy, a school for the descendants of ancient warriors like Spar tans, Valkyries, Amazons, and more.
So how did I come up with the idea for the series? Well, I've always loved mythology and all the stories about gods, goddesses, warriors, monsters, and more battling each other and going on these epic quests. I always thought it would be cool to write a mythology story someday, so when I decided to try writing a YA book, I thought it would be a great time to finally tackle the genre and come up with my own spin on mythology.
I thought, "What if I had a smart, slightly snarky heroine and put her in a world full of ancient warriors and magic that she didn't really believe in? What if there was an evil god who was trying to take over the world? What if my heroine was the key to stopping this evil god? What if she was stronger and more of a warrior than she ever thought she could be?"
The idea just snowballed from there until it finally became Touch of Frost and the basis for the Mythos Academy series – myths, magic, monsters, and mean girls.
I have to say that I'm a total panster when it comes to writing. I don't do character outlines, storyboards, or anything like that. I usually think of my heroine, her magic, and the major turning points of the story. Then, I sit down and start writing. It's just the process that works best for me.
When I'm working on that first, rough draft, I try to write at least 2,000 to 3,000 words a day. This helps me get a draft of about 60,000 words or so done in a few weeks. Then, I let the draft sit for a while before going back to it, reading through, and seeing what changes need to be made. Then, I start working on my second draft, layering in more dialogue, description, character motivation, etc.
I usually do this a few times, making the book longer and adding in more detail every single time, until I have a finished manuscript of about 85,000 words or so, and the book is as good as I can make it. Hopefully, folks will have as much fun reading Touch of Frost as I did writing it.
So there you have it – a little bit about my creative process.
Jennifer Estep – 2011
Jennifer Estep writes the Mythos Academy young adult urban fantasy series for Kensington. Touch of Frost, the first book in the series, was published on July 26. First Frost, a prequel e-story to the series, is available now as a 99-cent download. Kiss of Frost, the second book, will hit shelves on Nov. 29. Visit www.jenniferestep.com for excerpts and more information.
For more information about Kensington's Kteen Academy, please visit: facebook.com/kteenbooks
Tags | urban fantasy, ya-fiction