Posted on March 3, 2017 by Flames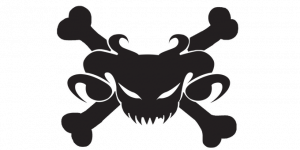 In 2015, the dark fantasy Shadow of the Demon Lord RPG launched on Kickstarter and was an overwhelming success. "In the game, you create and play characters struggling to survive in a land sliding toward oblivion, a place infested by demons, roaming mobs of undead, strange magic, unhinged cultists, and all in the ruins of the last great empire of mankind."
Now, the Shadow of the Demon Lord takes an interesting turn. When Schwalb created the RPG, he reserved a spot in the setting for the city of Freeport. Now, he launched a Kickstarter for a companion that sets Freeport in this dark fantasy setting.
"The Shadow of the Demon Lord Freeport Companion will be loaded with goodies for any fan of the Demon Lord. Inside its pages, you'll find two new ancestries–the undine and the mysterious serpent people known as the Valossans. The book offers ten new expert and master paths, such as the drunken celebrant and the vicious pit fighter. Over thirty new spells join the game, all speaking to the darkness of the city and the sorts of adventures one might undertake in and around it. New gear and new rules for underwater exploration, voyages, and ship battles all help you run seafaring adventures in Shadow. This book gives you a ton of characters, relics, new monsters, and a big adventure you can use to kick off a new campaign."
Sound cool? Check out Shadow of the Demon Lord Freeport Companion on Kickstarter for artistic previews, updates, and more! The Kickstarter runs for another two weeks yet, so there's plenty of time to get in on this interesting crossover between two acclaimed RPGs.
Tags | dark-fantasy, freeport, kickstarter, rpgs