Posted on June 21, 2010 by Flames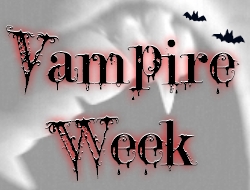 Sharpen your fangs and lick your ruby red lips! It's Vampire Week at FlamesRising.com! From now through Saturday, we're going to introduce a broad range of vampires to you through reviews, articles, essays, and a fun contest, too!
While FlamesRising.com has always been a big fan of the vampire genre, this week is our chance to honor all the great vampire characters that are out there while exploring some new ones. To help you get started, here's the Top 10 Most Popular Posts about vampires on FlamesRising.com.
[...more]