Posted on December 18, 2012 by Flames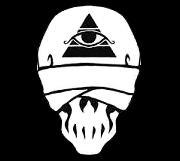 About a decade ago, White Wolf released a game called Mummy: The Resurrection as the core offering for its Year of the Scarab. When the Time of Judgment rolled around, that game and its continuity were put to rest, along with the other classic World of Darkness lines; but endings breed new beginnings, and in the course of developing the end of that game, a vision for a new mummy-focused roleplaying experience began to take shape. It would be a decade before that vision could come to life, but here we are at last.
Welcome to Mummy: The Curse, a new World of Darkness roleplaying game.
[...more]