Posted on March 31, 2010 by Flames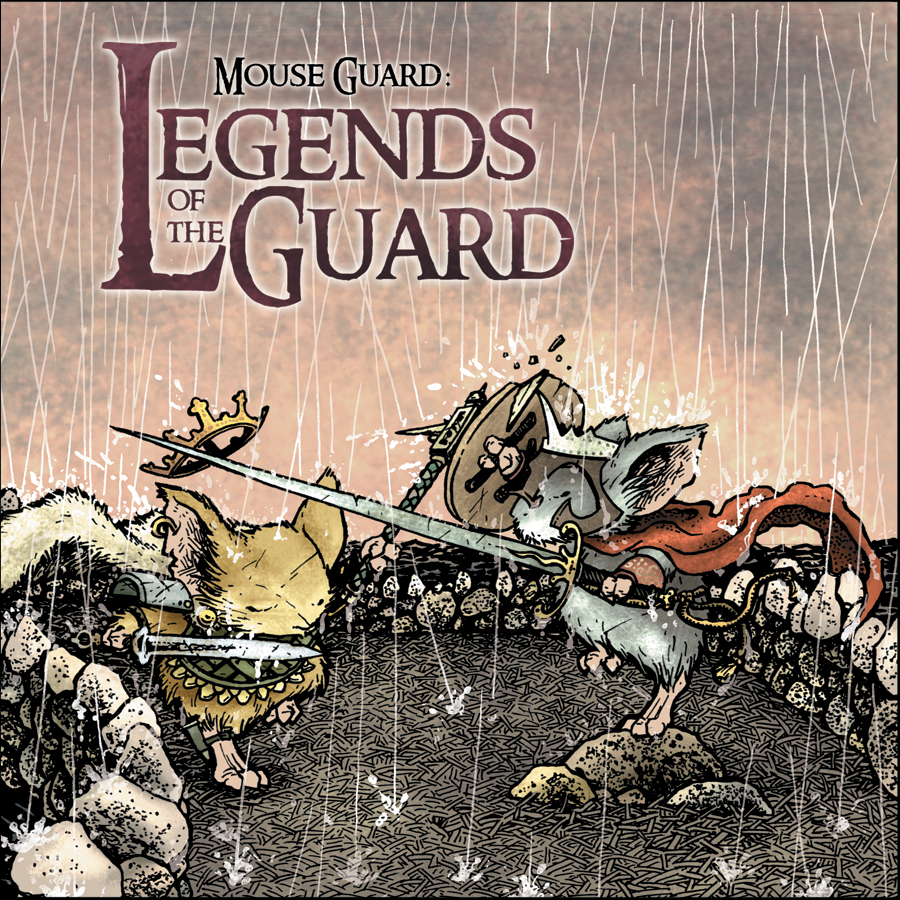 Answering the call of fans and retailers clamoring for more Mouse Guard stories, Archaia Entertainment proudly announced the launch of a new anthology miniseries, Mouse Guard: Legends of the Guard, featuring covers and chapter breaks written and drawn by creator David Petersen and contributions from popular comic writers and artists, including Gene Ha, Terry Moore, Ted Naifeh, Guy Davis, Sean Rubin, Mark Smylie, Craig Rousseau, Karl Kerschl, Katie Cook and Jeremy Bastian. Issue #1 (full color, 24 pages, 8" x 8", $3.50, Diamond Order Code MAR10 0699) is available for pre-order now and will debut in comic book shops in May.
"It started with the excitement and pleasure I had when Jeremy Bastian and Mark Smylie did their pinups for Volume 1 of Mouse Guard," explained Petersen about the genesis of Legends of the Guard.
[...more]