Posted on January 31, 2011 by Billzilla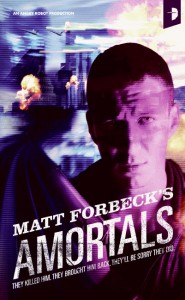 Matt Forbeck has been a staple in the RPG industry for many years. With stints working for Games Workshop, Pinnacle Entertainment and Human Head Studios, and with design credits from Deadlands and Brave New World to Mutant Chronicles and the Leverage tabletop role-playing game, Matt has enough experience that the title "veteran" hardly seems adequate.
Matt and I sat down to hash out a few questions regarding his most recent novel, Amortals, from Angry Robot Books.
[...more]