Posted on July 18, 2011 by Flames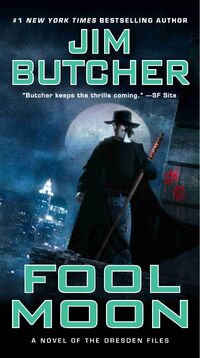 I am going to try to keep these as spoiler free as I can, but some things you just have to talk about.
Fool Moon is the second installment of the Dresden Files. As much as I love this series as a whole, this is my least favorite book. That doesn't mean I do not still like and enjoy it, but you have like something the least, right?
One of the things I like about these novels is that he does a good job of having more than one theme in regards to the story. The theme of this book is a few things. One, werewolves have come to Chicago, and
two, Harry's relationship with Karin Murphy. After Storm Front, you know they have a tenuous working relationship.
[...more]