Posted on December 6, 2010 by Flames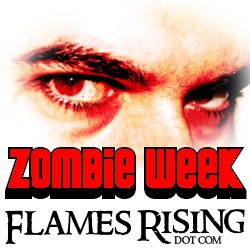 Anyone up for brrrrrrrraaaaaiiiiiiinnnnnnnnsssss?
FlamesRising.com is pleased to announce we're bringing you a full week of zombies. From essays to new interviews and reviews, we've got your flesh covered. To kick things off, we've scoured our archives to bring back some old articles from the dead. Check out some of your favorite zombie-themed articles here at FlamesRising.com.
[...more]