Posted on August 3, 2010 by alanajoli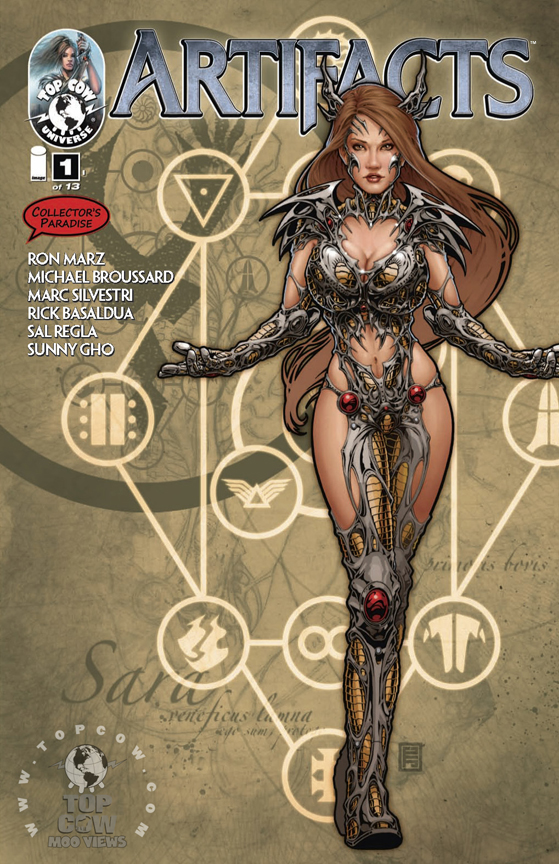 Here is is, folks, Artifacts #1, the first issue of the big cross-over event of the Top Cow universe, just now out at your local comic shop. And is it ever off to a bang. In several of the Top Cow series, we've been hearing about the 13 artifacts and how dangerous it would be to bring them all together. (Potentially, you know, the end of the world.) Some of the artifact holders are actively working toward that. Others are, of course, working against it, not wanting to be a party to Armageddon. But when Tom Judge is released from Hell bearing the Rapture, one of the 13, it begins to look like fate (or some power like it) is at work, bringing them together.
We open in New York with Sara Pezzini, the bearer of the Witchblade, fighting a minion of hell who is killing priests, looking for one in specific, the aforementioned Tom Judge.
[...more]